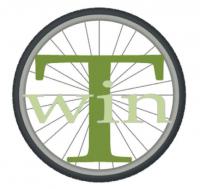 TWIN - webinar Wednesday, December 16
04-12-2015
---
TWIN - webinar on Wednesday, December 16, 3 p.m.
The TWIN activities and results will be presented to the electric bicycle business and to the trade press. Shortly, they will receive an invitation to participate in a webinar, which will take place on Wednesday 16 December at 3 p.m. C.E.T.
Ramon Salceda from Innovam and Twin partner Annick Roetynck, will present the TWIN output, i.e. the competence profile, the online assessment tool and the 4 days' training for dealers and mechanics. They will also provide details on how the work will be continued after the TWIN project. Finally, they will engage in a discussion with the participants on the role of the industry in the future development of training activities.
Representatives from the electric bicycle industry and from the trade press who wish to participate in the webinar, are invited to register in advance on the following website:
http://events.constantcontact.com/register/event?llr=xtetk7uab&oeidk=a07ebvtirg4f70ea685
---
0 reacties geplaatst
Plaats een nieuwe reactie